| | |
| --- | --- |
| Posted on October 9, 2020 at 10:20 PM | |
I had a fun last couple of days with acrylic abstract paintings. I never did it before and I am not sure if I will do it again because I used too much of paint, had leftovers, did couple of more abstract paintings from leftover paint. And it is very messy.
But here it is - 2 large canvas. And I had so much fun, enjoyed it. May be, I will do it again, because I loved it.
I see here waves, water and sky, two figures, male and female, on separate canvas. And it's alive. Lol.
It was acrylic pouring technique.
He and She.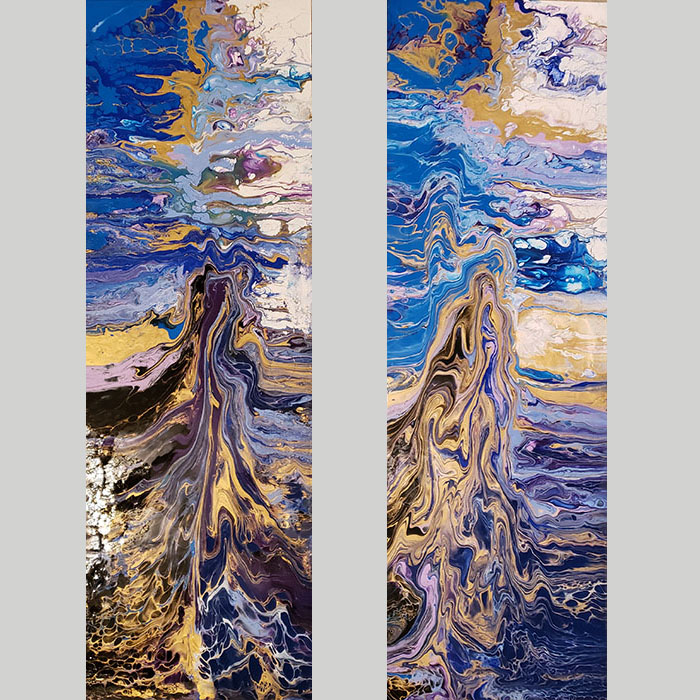 After it dried out: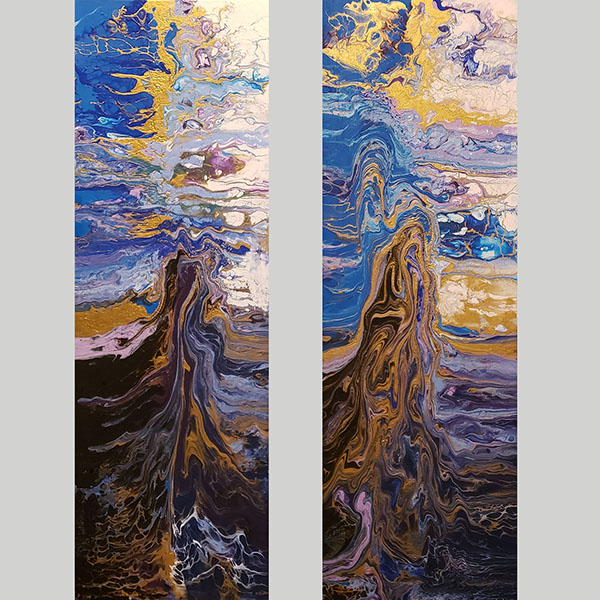 Roaring elements.
Acrylic on canvas 16"x20".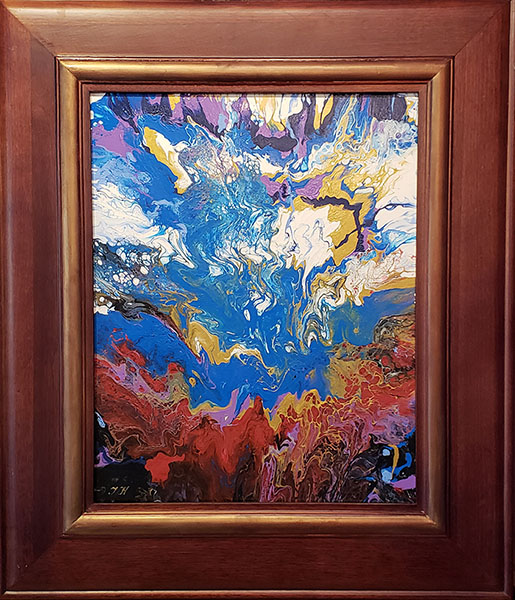 Earth, Fire, Water and Air in great explosion. Or Big Bang.